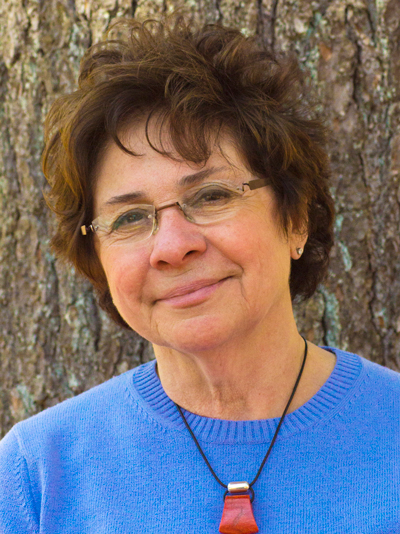 I am a psychotherapist with more than 25 years' experience and a private practice in Mount Kisco, NY and New York City. My career as a therapist began with traditional psychotherapy. While working and teaching at Mount Sinai Medical Center, I realized the need to adopt newer modalities into my training and practice. During the last 20 years I developed an expertise in many therapies, especially those focused on body based interventions with a specialty in trauma related events.
My professional work is based on the belief that everyone has the capacity to heal to improve their happiness and well-being. My style is active, engaging and focused on achieving your goals within a time-limited framework. I specialize in helping people who, despite efforts to change, continue to struggle with chronic problems and uncomfortable symptoms. All of my work is individually tailored to your goals and progress. My integrative style allows for shorter therapy time and a high degree of success. I also focus on resiliency skill building utilizing SE, CBT and EMDR.
My approach is integrative and I draw from several therapeutic models with an emphasis on mind-body techniques. In this present oriented approach, I focus on understanding the ways our brain and body influence each other, which often contributes to distressful symptoms and difficulty coping with life stress.
By utilizing somatic, mind body therapies, e.g., Somatic Experiencing, Sensorimotor psychotherapy, coherent breathing exercises, and mindfulness practices, I help facilitate the processing of traumatic and stressful life events. This helps restore and balance nervous system functions. This balance is necessary to eliminate symptoms and build capacity to pursue life goals. Working with the body is now an essential part of my practice as it offers the most effective and lasting results.
My specialty is treating trauma, both developmental and event based. In addition, I work with the impact of unexpected life changes and transitions, depression, anxiety, PTSD, and relationship difficulties. Along with mind-body therapies, I also practice Cognitive- Behavioral Therapy (CBT), as well as traditional psychotherapy. CBT offers a more structured approach and targets specific symptoms. It is tremendously helpful in working with anxiety, panic disorder and phobias.
An area of interest of mine is working with trauma caused by accidents. All accidents, whether car accidents, falls, or unexpected physical assaults are typically stored in the body's physiology. This can contribute to chronic medical problems as well as emotional distress. Additionally, an often overlooked area of difficulty is the impact of surgery on one's mind and body. In the aftermath of a surgical procedure, while the body is healing physically, there can still be emotional after-effects. Anesthesia can also produce lingering and subtle symptoms which can impair functioning. All of these events which impact the body can result in agitation, insomnia, lethargy, cognitive fogginess or difficulty focusing, and a decline in enthusiasm for life.